As illness is going around our community, we will do our best to keep classes running, and kids participating and will only cancel classes as a last resort.
If that happens, emails will go out immediately to families, please make sure your contact info is up to date!
SORRY- We are unable to accept Drop-Ins at this time
Athletes are assigned to competitions with several factors in mind including but not limited to their level, the number of meets offered per year and how many athletes will be attending those meets. We keep major events like Provincial Championships in mind for those who will attend or will qualify.
As the club pays for the coaching wages and travel expenses, we are mindful of the costs associated with travel and as such, want to be efficient. Competitions are assigned by the coaching team with the intent of having as many athletes as possible go to events, keeping it as affordable as possible for families and being aligned with an athlete's age and stage of development and pathway as ride sharing may be possible.
Please review your child's competition calendar. Athletes are expected to participate in the events set out in their competitive calendar. Coaches may withdraw an athlete from a meet if they dem her not able to compete due to inconsistent attendance at training, extended absence or injury. In the event your daughter is withdrawn by the club, the coaches will notify you as soon as the decision is made and discussion with the athlete is had.
When booking travel for meets, please do not book ferries, or arrange travel until after the last possible training. The WAG Coordinator will reach out to change the last training prior to meets if necessary. Athletes are required to make the last scheduled training in order to compete.
Most often the Monday after a competition will be off for athletes and coaches. This will be communicated via email prior to every event.
There may be certain competitions and/or events requiring team travel. The WAG Coordinator will reach out to arrange for team travel if necessary.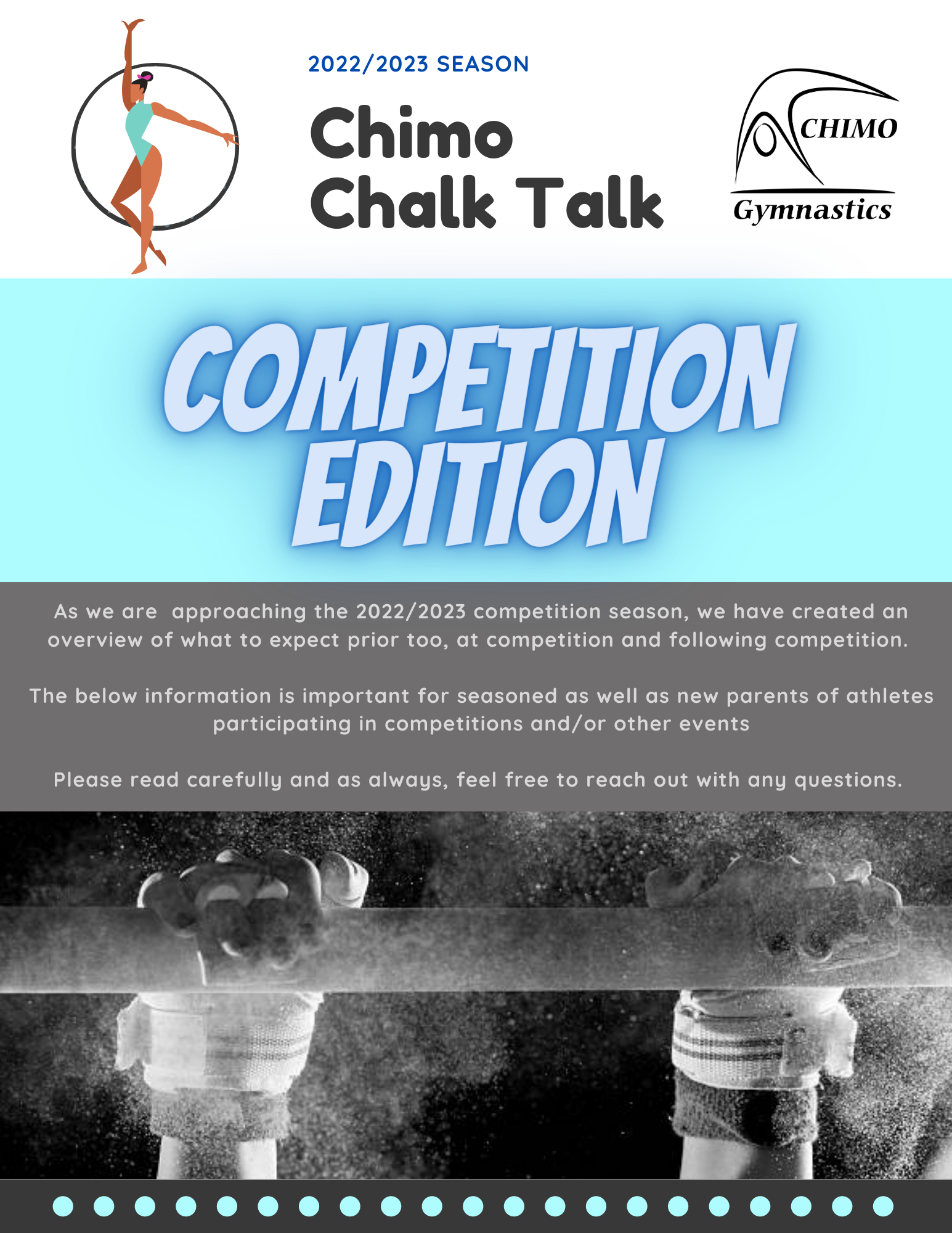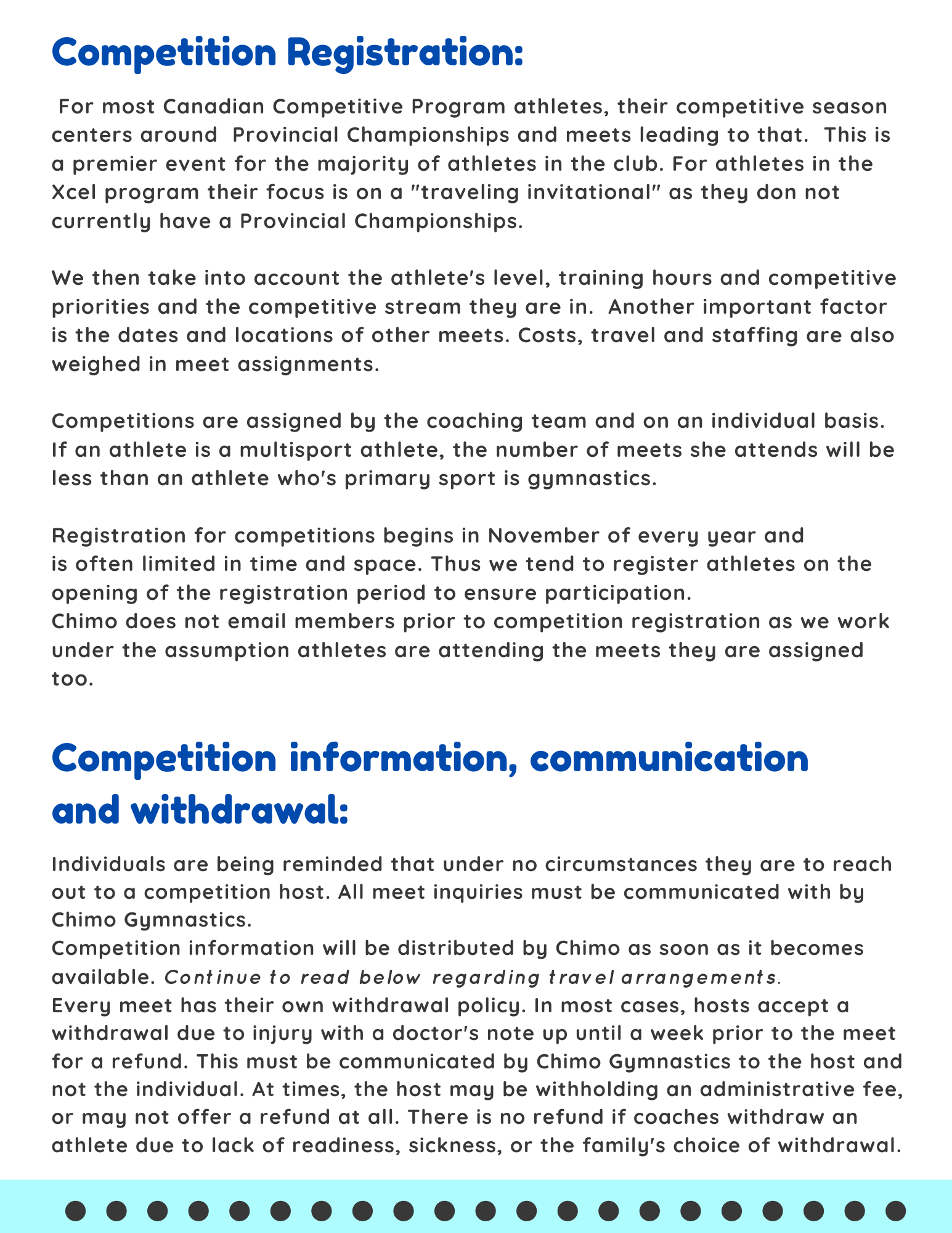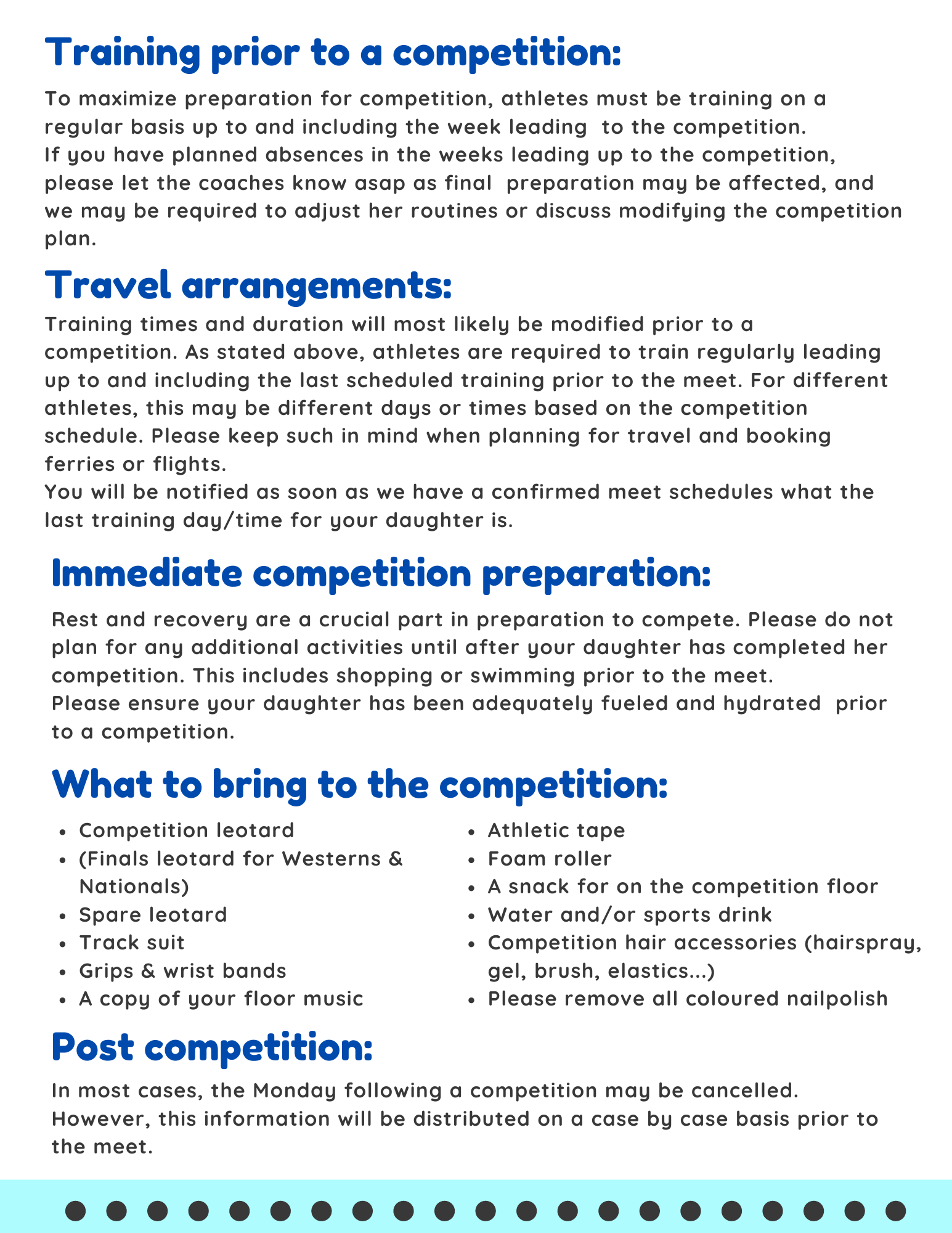 Any questions can be sent to wag@chimogymnastics.ca