As illness is going around our community, we will do our best to keep classes running, and kids participating and will only cancel classes as a last resort.
If that happens, emails will go out immediately to families, please make sure your contact info is up to date!
SORRY- We are unable to accept Drop-Ins at this time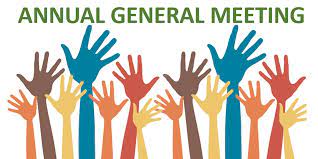 AGM Agenda 2023Chimo budget 2023-2024 - ApprovedChimo 2022 AGM MinutesChimo Gymnastics Club July 2023 Year End packageGM Annual Report 2023
Letter from the Chair 2023WAG Program Coordinator Board Report 2022-23 Season
Dear Chimo Community,
As we gear up for another exciting year, we invite individuals like you to consider an important role at Chimo Gymnastics Club. The Annual General Meeting on November 8th, 2023, marks a crucial juncture for us, and we are on the hunt for interested folks in learning more about Chimo Board of Directors, what we do, how you can contribute and hopefully, join the Board.
Being on our Board offers a unique opportunity to contribute to Chimo Gymnastics Club. We value a broader perspective from parents of Chimo gymnast, as well as members of the community who understand the positive impact that gymnastics can have on individuals and the community at large. Your insight, expertise, and enthusiasm can truly elevate our program here in the Comox Valley.
Our Board of Directors plays a pivotal role in providing strategic oversight, shaping the future trajectory of Chimo Gymnastics Club. This governance-focused position allows you to contribute your skills, passion, and ideas towards fostering a culture of excellence, growth and continuous improvement.
If you are eager to make a lasting difference and help steer Chimo Gymnastics Club towards continued success, we encourage you to reach out. Please send your expression of interest to ChimoBoard@shaw.ca by October 13th, 2023.
We look forward to seeing you all the AGM!
On Behalf of the Chimo Board Nomination Committee
ZOOM LINK: https://us02web.zoom.us/j/84184490157?pwd=dVBMYisvWWg4c25ZaTFoY3EzekswQT09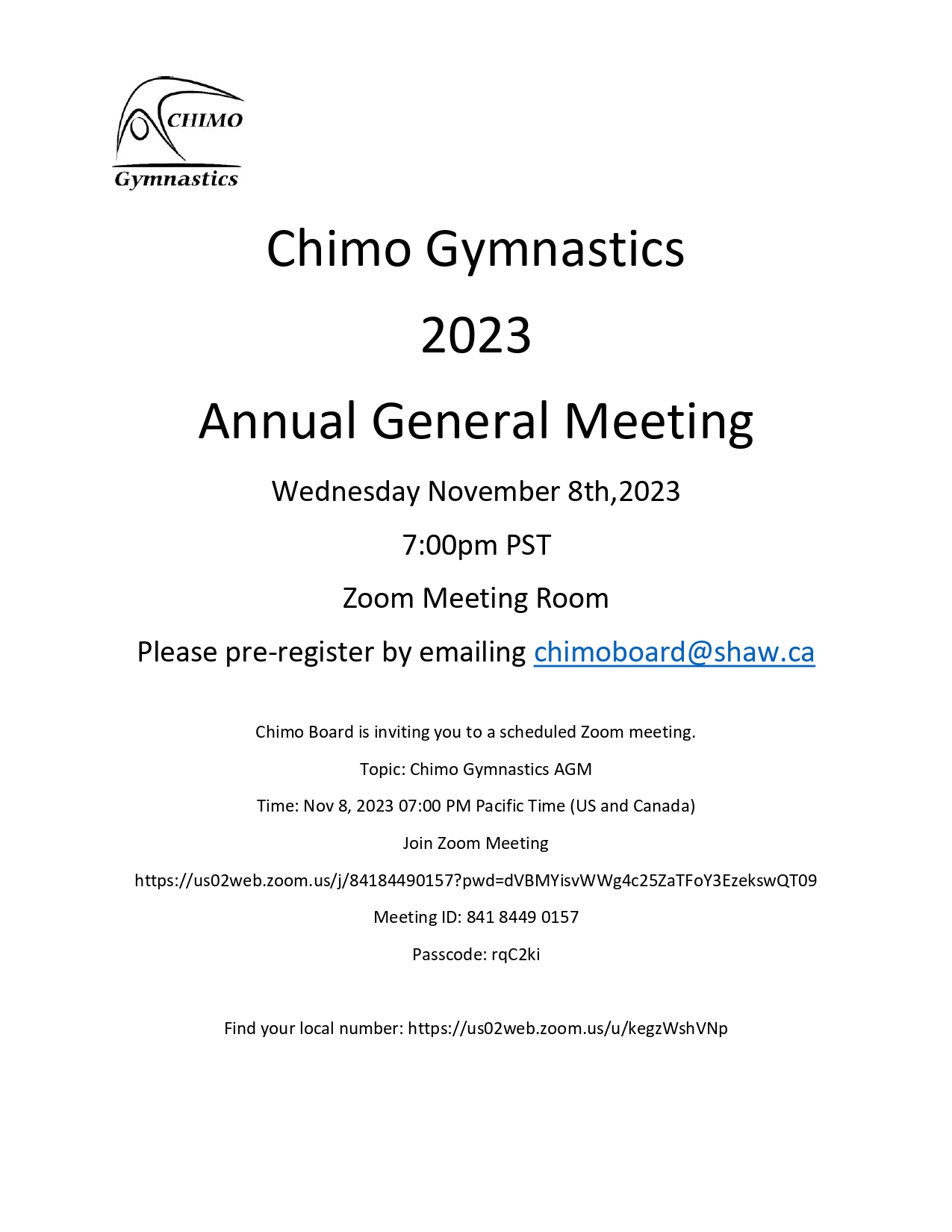 Thank you to those attending the AGM, we appreciate your attendance and support