SORRY- We are unable to accept Drop-Ins at this time
****CHIMO HAS ADDED NEW REGISTRATION POLICIES****
Before you go to the Checkout, go to your account info, make sure the member is the parent or legal guardian of the participating child(ren), with a birth date reflecting that of an adult of the age of 18.
If this information ISN'T correct, the system will not allow you to accept these policies and you will not be able to complete registration, which may lead to missing out the spot.
PLEASE MAKE SURE YOUR ACCOUNT INFO IS ACCURATE BEFORE REGISTERING FOR CLASSES OR CAMPS
First Day of the Fall Session is Monday September 13th.
To see the Fall Session Schedule, click HERE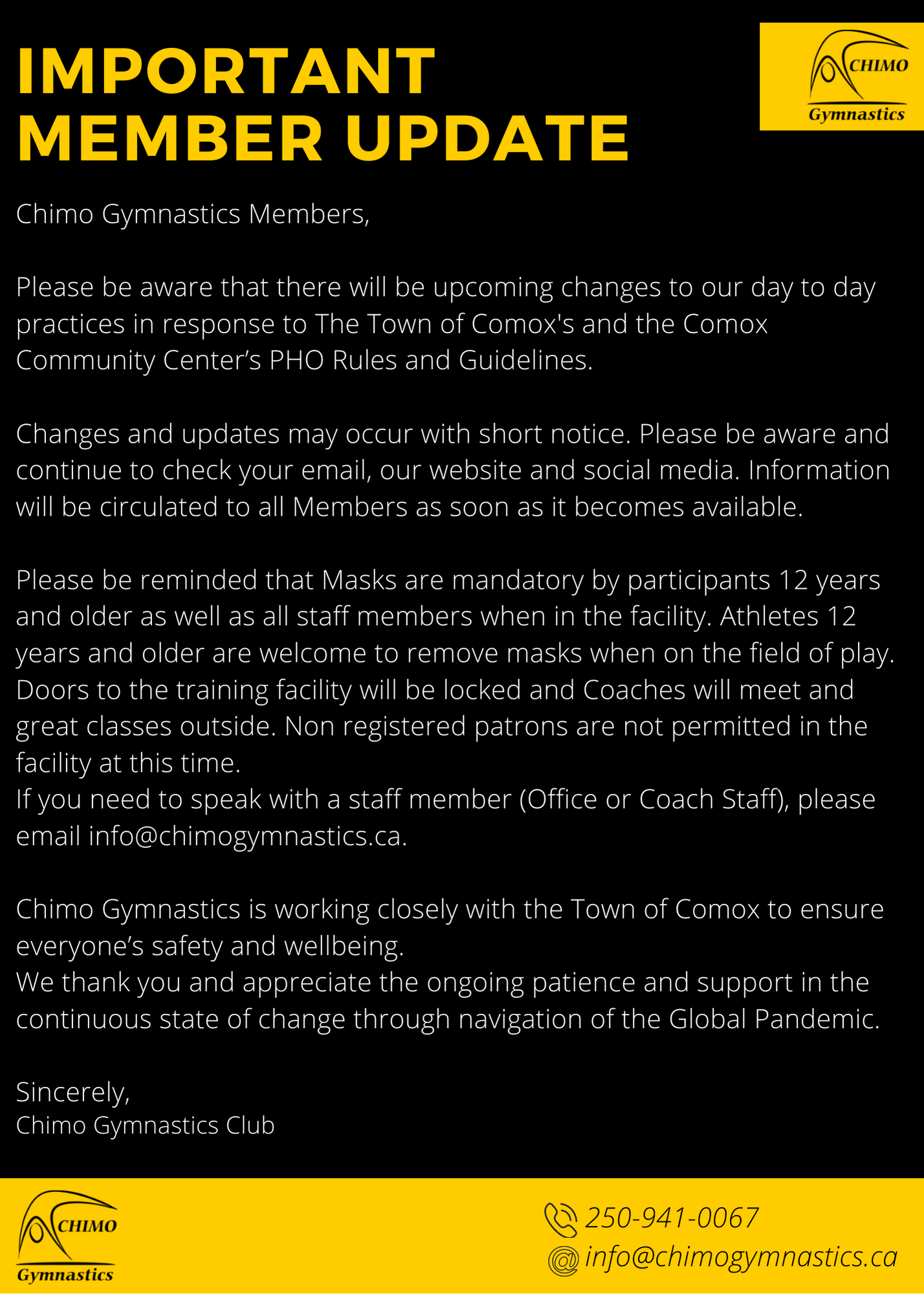 __________________________________________________________________________________________________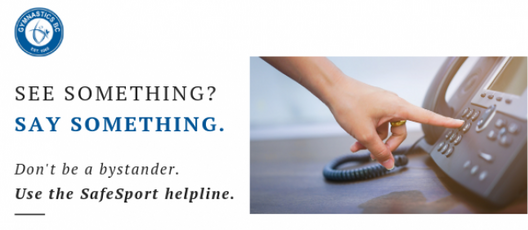 The SafeSport Helpline provides crisis intervention, referrals, and emotional support specifically designed for athletes, staff, and other SafeSport participants affected by sexual violence. Through this service, support specialists provide live, confidential, one-on-one support. All services are anonymous, secure, and available 24/7.
There are three ways to contact the helpline–by online chat, phone call, or by text.
Phone today: 1-888-837-7678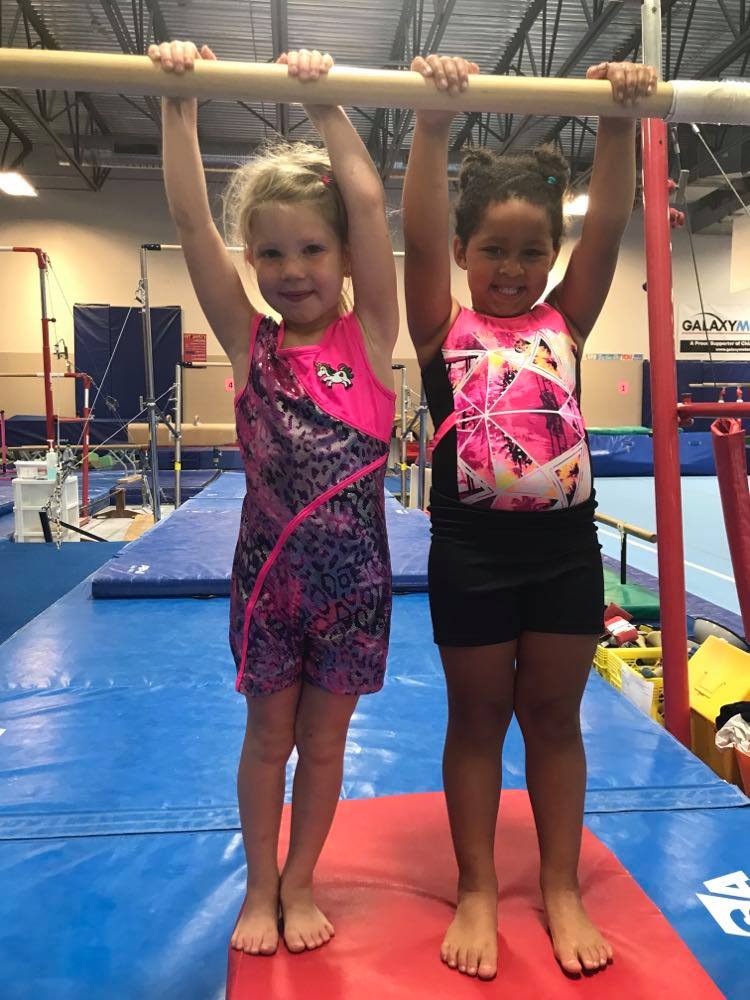 Fall Session Registration - July 21st, 6:00pm
Fall Session registration will open July 21st at 6pm. In the meantime, for first time participants, create an account on our website with the parent or guardian as the member and children as the participants.
Don't forget to opt-in to emailing options for future communications.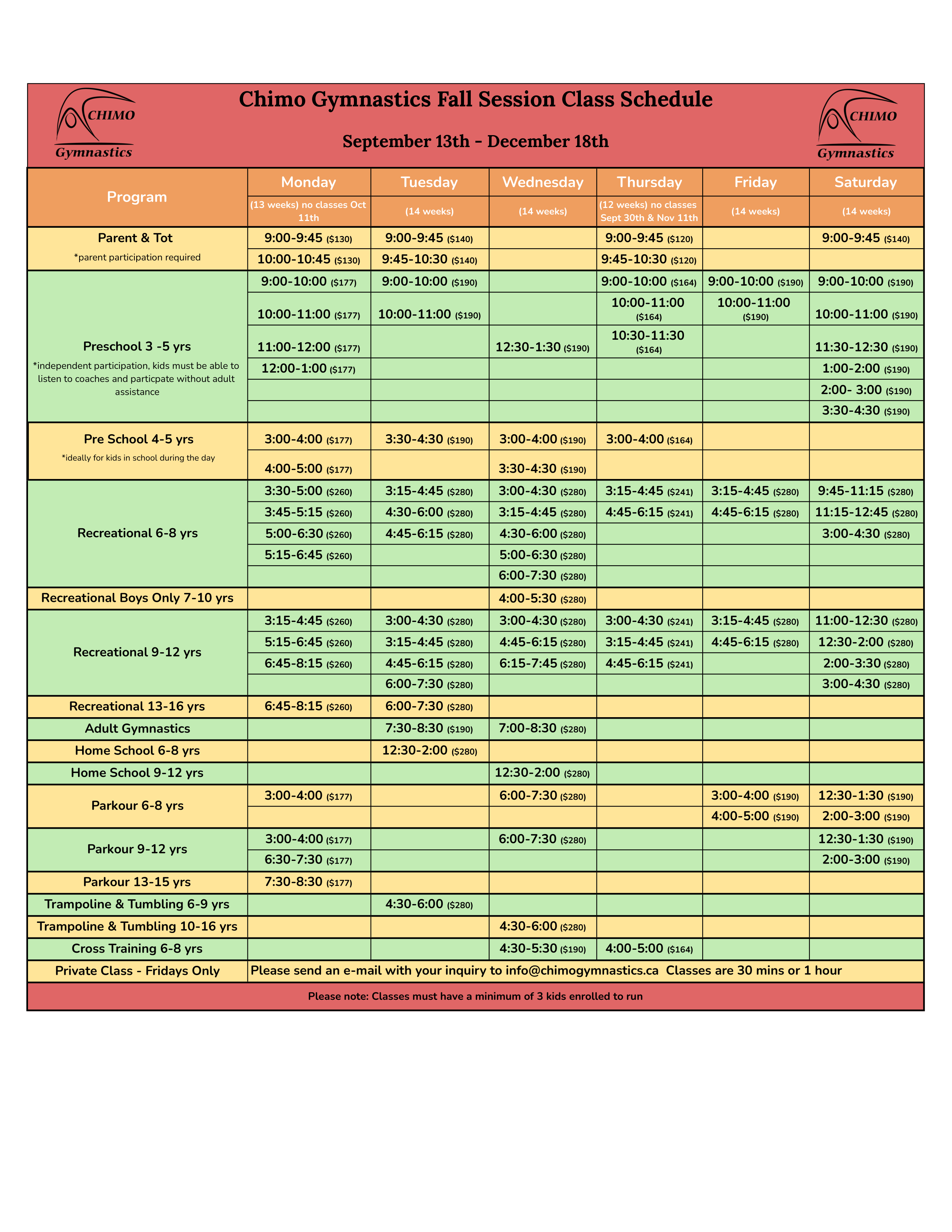 ---
COVID-19
In case of any gym closures due to COVID-19, 2 weeks and under no refund or credits will be applied, and no make up classes will be scheduled. Closure of 3 weeks or more refunds will be applied, with a 5% hold back to cover online fees.
For a full review of our Registration policies, please click Policies & Procedures under the About Us tab.
---
REMINDER
Due to Covid-19 regulations and restrictions, no viewing is currently available.
If you would like to speak with one of our Office Administrators or Coaches, please email us and book an appointment.
Thank you for your understanding!