SPRING 2021 Session is currently running, and spots are still available to register!
SPRING SESSION CLASS SCHEDULE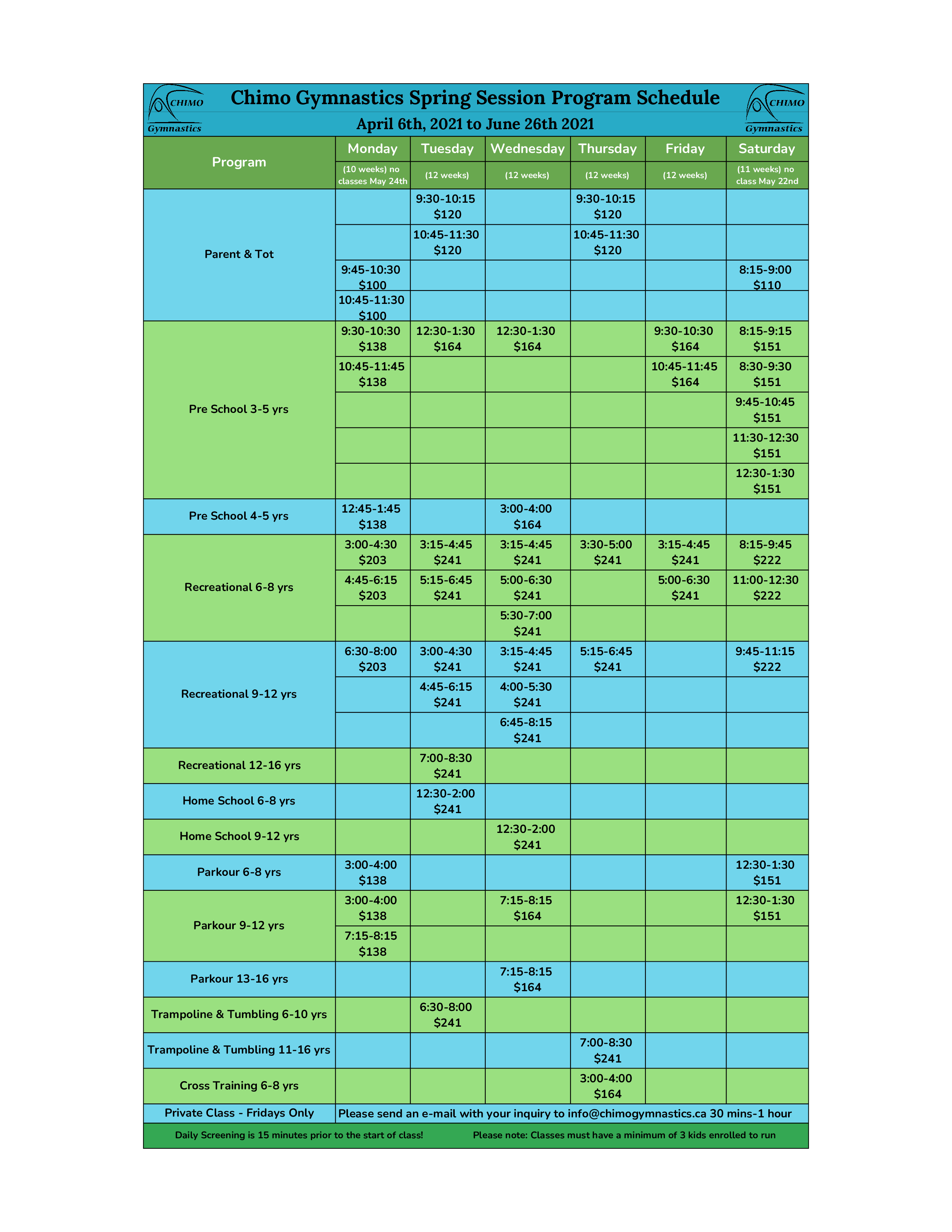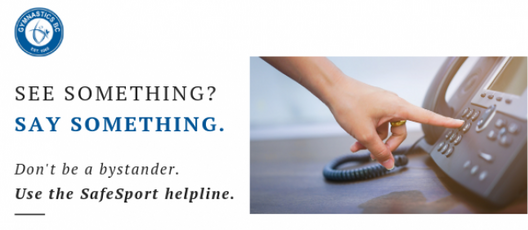 The SafeSport Helpline provides crisis intervention, referrals, and emotional support specifically designed for athletes, staff, and other SafeSport participants affected by sexual violence. Through this service, support specialists provide live, confidential, one-on-one support. All services are anonymous, secure, and available 24/7.
There are three ways to contact the helpline–by online chat, phone call, or by text.
Phone today: 1-888-837-7678
SPRING 2021 SESSION IS RUNNING
-In case of a closure, Members will be emailed immediately, as well as info posted on this website and social media.
---
COVID-19
In case of any gym closures due to COVID-19, 2 weeks and under no refund or credits will be applied, and no make up classes will be scheduled. Closure of 3 weeks or more refunds will be applied, with a 5% hold back to cover online fees.
For a full review of our Registration policies, please click Policies & Procedures under the About Us tab
---
REMINDER
Due to Covid-19 regulations and restrictions, no viewing is currently available.
If you would like to speak with one of our Office Administrators or Coaches, please email us and book an appointment.
Thank you for your understanding!