Gym CLOSED until further notice per Provincial Health orders - once more info is available we will email and post to website. Thank you for your patience!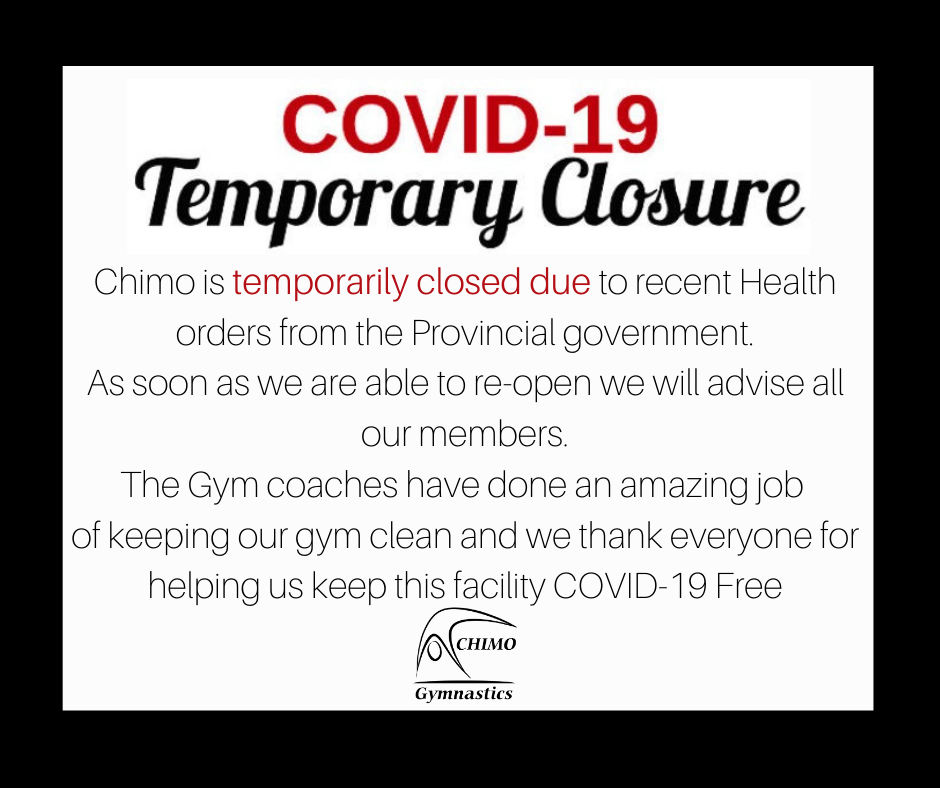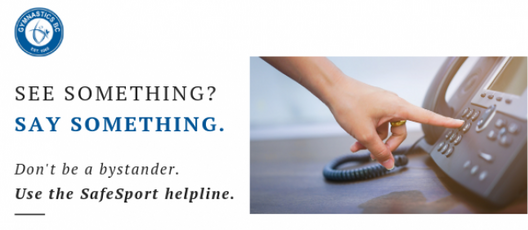 The SafeSport Helpline provides crisis intervention, referrals, and emotional support specifically designed for athletes, staff, and other SafeSport participants affected by sexual violence. Through this service, support specialists provide live, confidential, one-on-one support. All services are anonymous, secure, and available 24/7.
There are three ways to contact the helpline–by online chat, phone call, or by text.
Phone today: 1-888-837-7678
Per the email sent on Oct. 17th 2020:
In the event of a COVID related shut down, if it is 2 weeks, there will be no refund or credit for missed classes.
If it goes beyond two weeks, we will refund or credit the remaining classes.
Credits will be kept on your account until June 30th
_____________________________________________________________________________
THANK YOU!!!
Chimo Gymnastics would like to give a huge THANK YOU to the Board Members that have served the Club over the last few years. Your hard work and dedication set a great example for Staff and Members! Thank you for all you have done!


Bobi Lineker
Mike Prangnell
Junko Leclair
WELCOME!!!
We would like to give a warm welcome to our new Board Members. We are looking forward to everything you have to offer Chimo Gymnastics.

Krista Graham
Mike Read
---
REMINDER
Due to Covid-19 regulations and restrictions, no viewing is currently available.
If you would like to speak with one of our Office Administrators or Coaches, please email us and book an appointment.
Thank you for your understanding!