****CHIMO HAS ADDED NEW REGISTRATION POLICIES****
BEFORE YOU GO TO CHECKOUT, GO TO YOUR ACCOUNT INFO, MAKE SURE THE MEMBER IS THE PARENT OR GUARDIAN OF THE PARTICIPATING CHILD(REN), WITH A BIRTHDATE REFLECTING THAT OF AN ADULT OVER THE AGE OF 18.
IF THIS INFORMATION ISN'T CORRECT THE SYSTEM WILL NOT ALLOW YOU TO ACCEPT THESE POLICIES AND YOU WILL NOT BE ABLE TO COMPLETE REGISTRATION, WHICH MAY LEAD TO MISSING OUT ON THE SPOT.
PLEASE MAKE SURE YOUR ACCOUNT INFO IS ACCURATE BEFORE REGISTERING FOR CLASSES OR CAMPS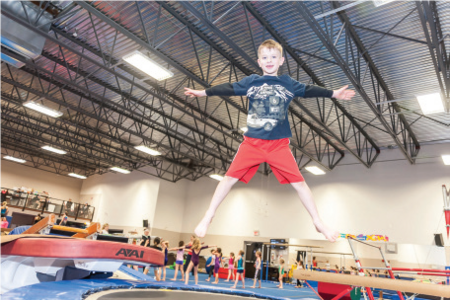 Tramp & Tumbling 6-10 Years & 11-16 Years
​1 Hour
Gymnastics, cheerleading, circus arts and martial arts are all areas which incorporate tumbling. Our coaching staff, along with our spring floor, in and out of ground trampolines and tumble track will help students develop front and back tumbling skills, aerials, and more.