SORRY- We are unable to accept Drop-Ins at this time
****CHIMO HAS ADDED NEW REGISTRATION POLICIES****
Before you go to the Checkout, go to your account info, make sure the member is the parent or legal guardian of the participating child(ren), with a birth date reflecting that of an adult of the age of 18.
If this information ISN'T correct, the system will not allow you to accept these policies and you will not be able to complete registration, which may lead to missing out the spot.
PLEASE MAKE SURE YOUR ACCOUNT INFO IS ACCURATE BEFORE REGISTERING FOR CLASSES OR CAMPS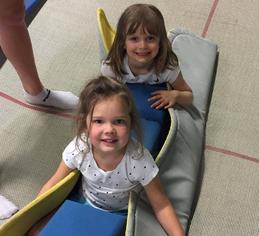 Home School Gymnastics 6-8 Years & 9-12 Years
1.5 Hours

​Fundamental movement patterns are taught and refined through mastery of progressions and basic skills at each level. Using a strong understanding of the basics skills will allow children to learn more advanced gymnastics on mens and womens apparatus.
No special clothing requirements.
Comfy items that kids can easily move in: sweatpants, leggings, shorts and t-shirts.
No costumes or flowing items that can get caught in the equipment please.