Please note that if our system detects more than 30 minutes of inactivity in your browser, your registration spots will no longer be reserved and you will need to begin again.
Having difficulty finding a program? Use the side menu options to filter the displayed programs.
Gymnastics For All
A one time annual Insurance and Membership fee of $50 will be added upon check out!
Insurance cycle September 1st - August 31st.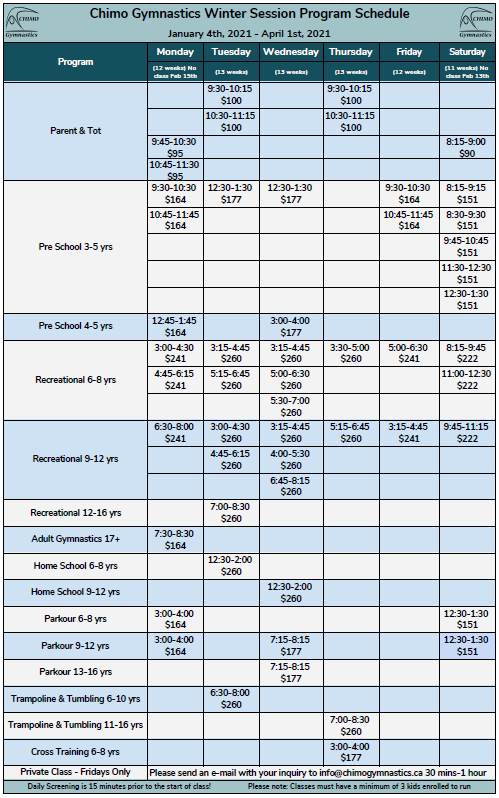 Due to Covid-19 regulations within our programs, there will be no Report Cards or Badges
in the Winter 2020/2021 Session.